Lady cries out after her dad got a message from the individual who defrauded him bragging about the treacherous act
A lady has called on the public to help her trace an individual who defrauded her dad and later had the audacity to send him a text message, where he boasted about the dubious act.
Taking to the micro-blogging platform, Twitter, the lady identified by her handle as @ivysopinions called on the public to assist her in apprehending the individual who perpetrated this heinous crime against her father.
The lady revealed that her dad has told her to let go, but she still can't get over the whole issue, as she craves justice.
Sharing some screenshots as proof, she narrated:
"Hi guys, this number somehow got a hold of my daddy's card and took over 100k from his account and still sent this message to my daddy, please I'm literally begging is there a way any one on here can trace whoever this is with this number?
Literally please my daddy is saying let it go and "God will take care of the person" but I want to know the person PLEASE I'M BEGGING"
See the screenshots below: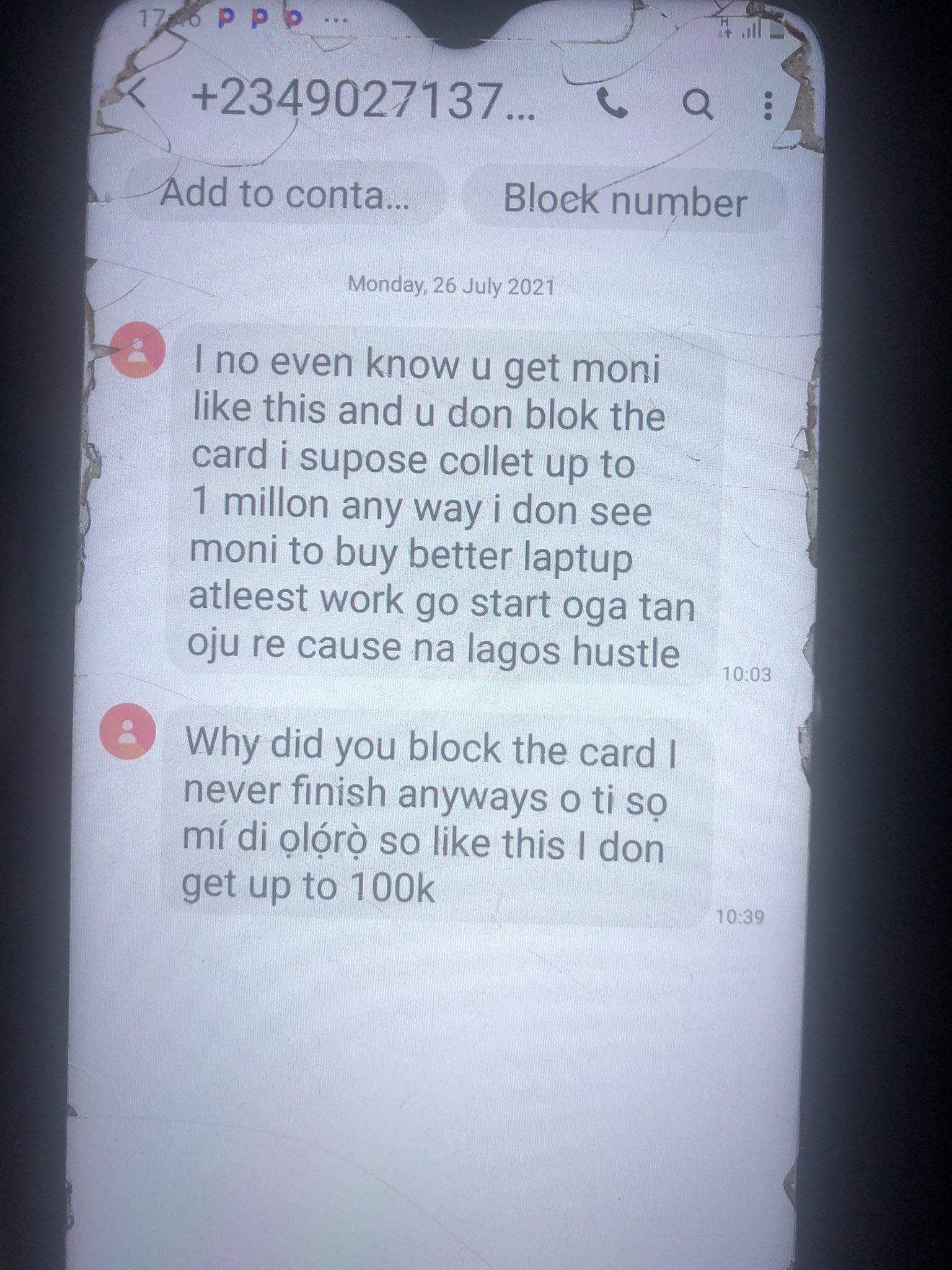 The tweet: